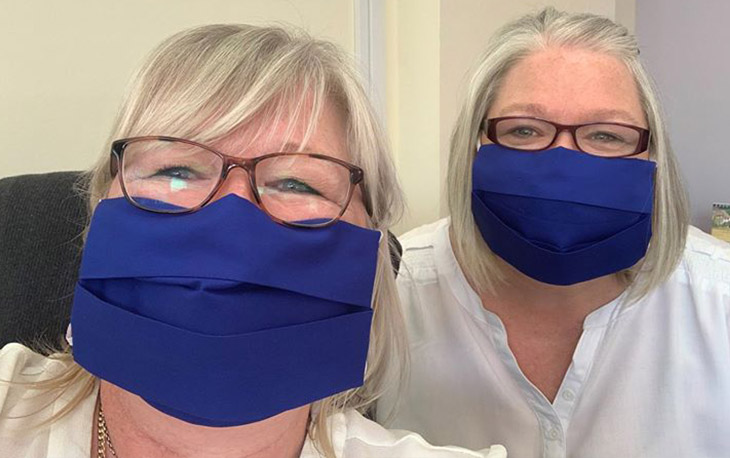 A kind gentleman working with SARA Charity UK a charity to help raise funds to help Asthma and other lung related disorder sufferers called into Richard Lloyd Funeral Services in Reading.
The volunteers for the charity have been busy making masks for local key workers and he came to donate some to Donna and Irene, seen modelling the masks.
Well done to SARA UK for their fantastic work and a big thank you for the kind gesture.