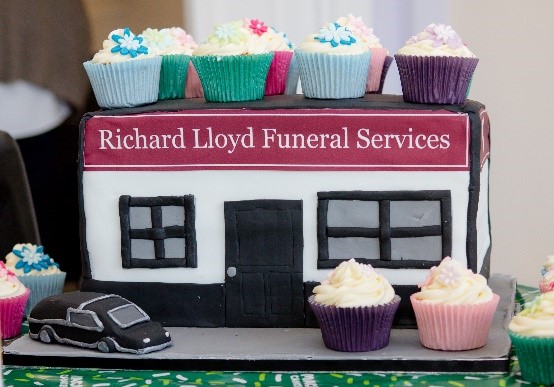 The team from Richard Lloyd Funeral Services, Woodley held a cupcake open day to raise money for the Alzheimer's Society.
Funeral Director Karen Carter and her dad provided beautifully decorated homemade cupcakes, which were sold at the branch.
The local vicar, Reverend David Webster, ladies from the barbers next door and a few clients popped in to enjoy a catch up over cuppa and a cupcake.
Karen said: "The cake sale was great fun and it is always lovely to have a chat with our clients and business neighbours. We raised £27 for the charity which is very close to all of our hearts and are looking forward to fundraising more in the future."
Alzheimer's Society provides care and support to people with dementia, their families, friends and carers. It is the only UK charity investing in research into dementia care, cause, cure and prevention.